ONBUFF POINT is the game token which can be obtain from various in-game activities in Ragnarok Labyrinth NFT, such as completing Daily-Quests, Defeat MVP Boss Monsters, Unlocked Achievements, and many more. ONBUFF POINT can be swap / exchanged into NEWTON via ONBUFF INNO Platform.
NEWTON is the governance token of ONBUFF INNO Platform's planets. NEWTON can be exchanged with ONIT, then can be traded in a DeFi (Decentralized Finance) into Crypto Currency through blockchain technology.
Please read carefully the guide about how to Swap or Exchange ONBUFF POINTS into NEWTON.
1. In the main screen UI, select 'Shop' which located on bottom screen. Then choose ONBUFF Pass. Tap ONBUFF Icon which located in the center.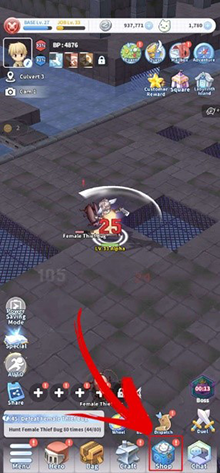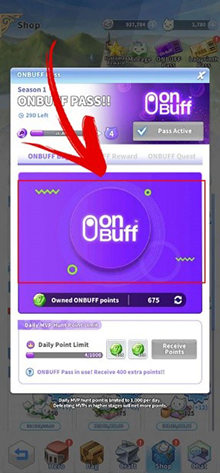 2. It will open ONBUFF browser page, select the Main Menu which located on top left screen, then select 'Swap'. (Make sure you already Login first before Swap).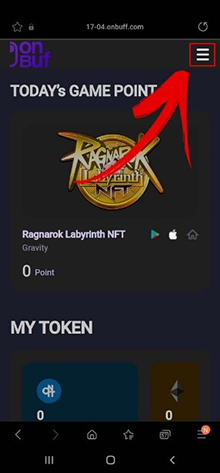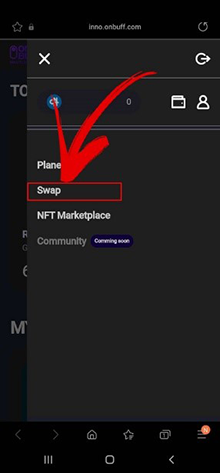 3. Select the token variable and how much tokens you wish to Swap or Exchange. Once you decided it, click 'Swap' button to proceed.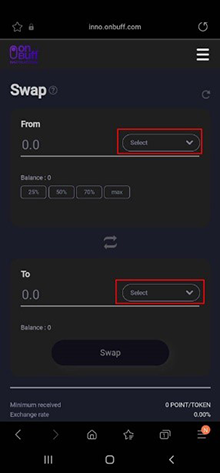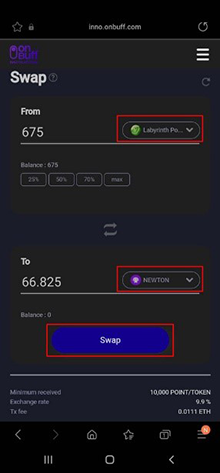 Important :
* Minimum ONBUFF POINTS which can be traded into NEWTON, is 10,000 ONBUFF POINTS.
* ONBUFF POINTS exchange to NEWTON was set as fixed rate.
* Players also can check how much Transaction Fees for every Swap process in the bottom of the screen.
For more detailed information please check THIS LINK